One mixed drink turned into five and one shot became six. One beer progressed to four more and some liquor, too because why not. . . One glass of wine turned into an empty bottle.
Before I get into it, I want to point out this post covers my personal experience with alcohol. I am not a medical professional. If you or someone you know is struggling with alcoholism or drugs, professional help matters. The Substance Abuse Mental Health Services Association has a 24/7 hotline to speak with a medical professional at any time of day, free of charge. Go to https://www.samhsa.gov/find-help/national-helpline. Don't wait until it's too late.
How I Confused Alcohol for Intimacy
There's nothing inherently wrong with partying or enjoying oneself. But when you struggle with addiction and are trying to fill an emotional void with it, partying can turn from a fun social outlet to a downward spiral, and this is my story.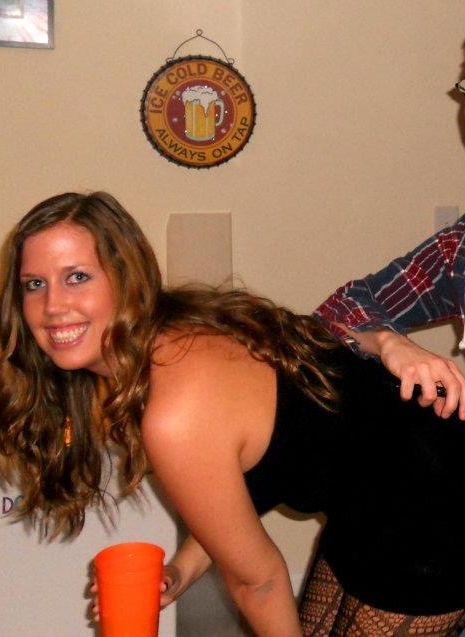 I couldn't find the control to stop. I couldn't find the ability to enjoy in moderation.
I started using alcohol at 15 years of age. At 17, I had my heart broken and quickly looked to alcohol to fill the void in my chest. I used alcohol to numb the pain of unworthiness. I abused alcohol to have fun, to feel free, to feel less of every bad thing. There was something super addicting about going out to me. I would often black out. Sometimes, though, it was just pure fun. Dancing in a nightclub with all my friends was an excellent use of my time. And we did have fun and SO many laughs. In hindsight, I realize that this behavior was just a continued numbing mechanism. The sad and uncomfortable feelings inside me were feelings I was just not ready nor willing to face. Going out was much more fun than facing them. I loved the feeling of buying a new outfit, getting ready with some music, pre-gaming with friends and then showing up at a bar or club and dancing until dawn. It went on this way for years. Avoiding. Drinking. Being the party girl. Hooking up with strangers. Blacking out. Acting out in violence against people that loved me.
Relapse is a part of recovery
As I got older, I stopped going out as much. I ended friendships with people that only wanted to party. I entered long term relationships. More than a few times, though, I relapsed. I started to binge drink, blacking out and using alcohol as emotional lubricant. I would tell myself I would only have a few drinks, only to wake up the next morning wondering what happened.
I know now that excess is who I am. I want more magic. I want more pleasure. I want more connection. I want more love. I want more intimacy. I want more sunsets. And more sunrises. I want more moments that take my breath away. I have come to love this part of myself, I find it to be a part of my magic.
That also means, though, that I don't always have the ability to make myself stop. This became a very real issue when it came to alcohol. Not only did I find myself looking face to face with a binge-drinking problem, I also began to realize that I was using alcohol as a direct pathway to physical and emotional intimacy. As an excuse. As a way to be more, better, as a way to BE. I quickly realized that almost all of my relationships were shallow and surface level. I realized that I trusted no one to love the real me. The sober me.
It was a requirement that I drink during dates, that I drink before, after and sometimes during casual hook ups. It was necessary for me to drink away the guilt of lying and cheating on men that I was in a committed relationship with. I needed the alcohol so I would forget that I didn't really want to be sleeping with nameless men that weren't giving me any pleasure. It was vital that I drink to have deeply vulnerable conversations with both the people that loved me and those that did not.
I used alcohol as a way to feel confident in who I was. To feel confident not only about my body, but in my abilities and capabilities. I used alcohol to seem fun, wild, free. I used alcohol to be funnier and happier and a good time. It took my years to realize I was selling myself short. YEARS of believing that I needed the alcohol to be someone.
All along, I was fiercely witty, loving, fun, wild and free. All along, I was beautiful, desirable, enticing. All along, my purpose was to make people feel less broken. All along, I was capable of deeply meaningful connection. I am wired for vulnerability. Bravery. Empathy. Compassion. Grace. Love.
So what does sobriety look like for me?
My journey to a more sober life has been a unique one. I still don't consider myself an "alcoholic" but as someone with a "problem with binge-drinking". For a while, I was limiting my alcohol consumption to 3 drinks per week. Then I lowered that to 2. I went about 2 months with no alcohol at all. I just find myself having less and less of a desire to drink. I used the Dry January app to track the number of days that I had gone without. I don't use it anymore, because it seems to be a habit that I am sticking with. It was a great visual tool, though, when I was forming this new habit.
Kombucha has definitely helped me so much. When I want to have something in my hand besides a water, kombucha has been the perfect alternative. A lot of restaurants and bars actually have started to provide a kombucha option on tap, and that growth and trend has been amazing.
Going Vegan
There might come a day when I stop drinking alcohol forever. But I don't like to put those kinds of restrictions on myself any more. When I became vegan, I started going on a "inner-journey" and it was honestly sub-conscious for a long time. I was much more aware when I was abusing alcohol to feel good, instead I was feeling good just by being! This gave me the confidence to really show myself and know that I didn't need a drink in me to approach someone or feel relaxed. I just gradually became more and more health conscious. It's no surprise that booze is a toxin. Alcohol severely dehydrates your body. It can cause inflammation and over stress your liver. It can affect blood sugar levels by effecting the functioning of your pancreas. It also effects your central nervous system, immune system, digestive system and your mood.
I will still drink, but it has been pretty rare. I am incredibly mindful of environment and company. If I am in a "party" atmosphere, I know that I cannot even have one drink, because one will become many. If I am surrounded by a group of people in a party mindset, I know that I cannot drink. I do still enjoy a glass of wine or a fun cocktail, I enjoy trying sips of Danny's beer or ordering one of my own.
I have a lot more grace with myself through this journey than I ever did before. I am getting better at saying "no" when offered a drink. Each time I say no, I feel more connected to who I really am. Each time I have a deeply vulnerable conversation when I am completely sober, I feel more empowered. Each morning that I wake up clear headed, I feel alive.
Always learning. Always growing.
Do you drink? Have you been able to break the cycle from booze and partying to a healthier lifestyle? I'd love to hear from you in the comments section.